Joomla Based Portal for Audio Engineers
This project represents a CMS website for audio engineers from all around the world. Audio engineers provide their services for mastering and mixing online. NeaVizion has developed a complex portal which includes a system for music engineer' profiles. Every single engineer has it's own profile which includes engineers photo, biography data, audio gallery embedded from soundcloud or other external audio site, video gallery, photo galleries from the studios, list of equipment, list of testimonials and many other relevant information related to the engineer. NeaVizion also signed a contract for maintenance of the website as well as taking care of the database, backups and security for the web portal.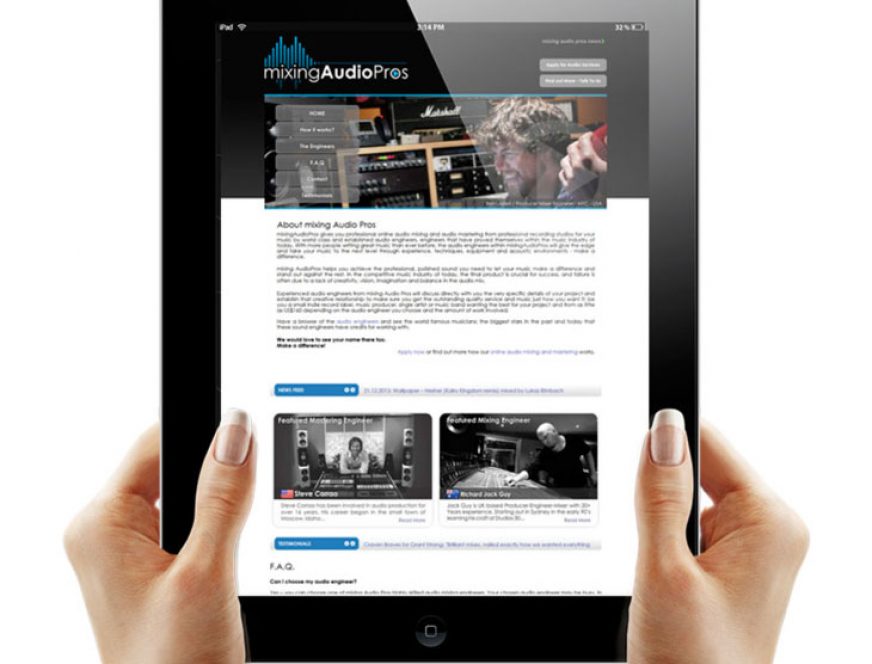 Like what you see here?
If you like what we have done for this client and you have something similar in mind, or maybe something a bit different, just drop us a message and start the discussion today. We'll be more than happy to help you achieve your digital success.
Start Your Project Now