Responsive WordPress Website for BMG Canada
NeaVizion is happy to announce another project made for a Canadian client. This time we were approached by Beverage Merchandising Group Inc. from Barrie, Ontario, Canada but also operating in Florida, United Stated of America. Beverage Merchandising Group Inc. is a North American Custom Design/Manufacturing company supporting the Beverage Market with Innovative Quality Signage, Displays and other Beverage related products required by Liquor, Wine, Soda and Brewery companies today.
Our task was to create a representational website to present the signage products that BMG designs and manufactures, by using a Portfolio/Gallery like pages for each category of products. All individual products are marked with unique code which makes easy for BMG clients to make orders by simply providing the unique code for the product they would like to purchase.
The website was made in responsive and mobile-friendly concept and is looking good on all devices no matter if they are a smart phone, tablet, laptop, desktop or a large Smart TV. The project was finished in less than month period and our client was very satisfied with the end result which answered all their business ideas and needs.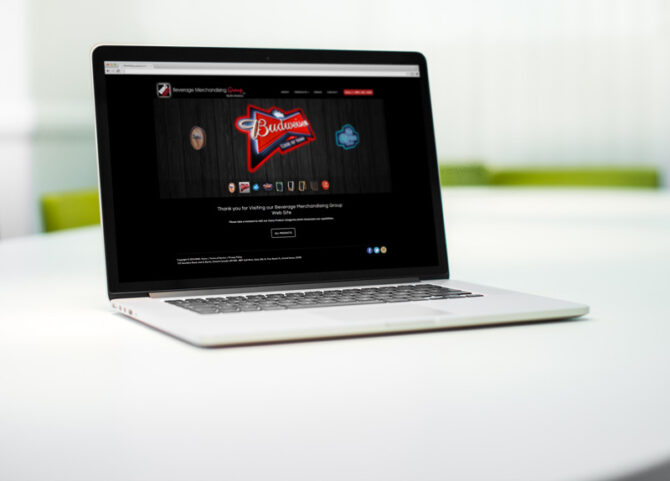 Like what you see here?
If you like what we have done for this client and you have something similar in mind, or maybe something a bit different, just drop us a message and start the discussion today. We'll be more than happy to help you achieve your digital success.
Start Your Project Now