WordPress Website for Architectural Photographer
NeaVizion has been approached by mr. Raef who was looking for a solution to his issue with the outdated, Flash-based website that he had at that point. Mr. Raef requested that we convert his Flash website into a new, modern and mobile-friendly website.
We were happy to work closely with Raef and not only convert but further upgrade the online presentation for this gifted photographer from Canada.
The new website features lots of photo galleries of Raef's work, as well as many videos, and other media materials. One of the biggest issues was the conversion of the interactive panorama shots that Raef had in his old Flash website. NeaVizion successfully developed a solution that presents the panorama photos on desktop and mobile devices.
Raef has built his career and reputation for the past 20 years by paying thorough attention to detail; by capturing both art & function, and the distinct personality of each project he photographs.
In Our Client's Words
Our website engagement dramatically improved after using NeaVizion services. Our e-commerce platform hugely benefited from the WooCommerce service and inquires increased further after the WhatsApp service was set up and linked to our website!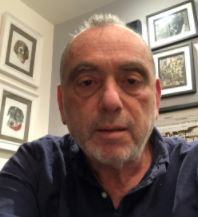 Ilan Maestro
Director, Via Arkadia
Like what you see here?
If you like what we have done for this client and you have something similar in mind, or maybe something a bit different, just drop us a message and start the discussion today. We'll be more than happy to help you achieve your digital success.
Start Your Project Now