Dateskip is a simple search, rating and database site that lets dates know how they're doing – as politely as possible – so everyone can get their game right next time. Dateskip is easy to use and totally anonymous. You don't even have to login to search for your next date or submit a bad date.
"Dateskip is quality control for dating to help people adjust and fulfill their dating goals, whether it's a long term relationship, or just hooking up and having fun"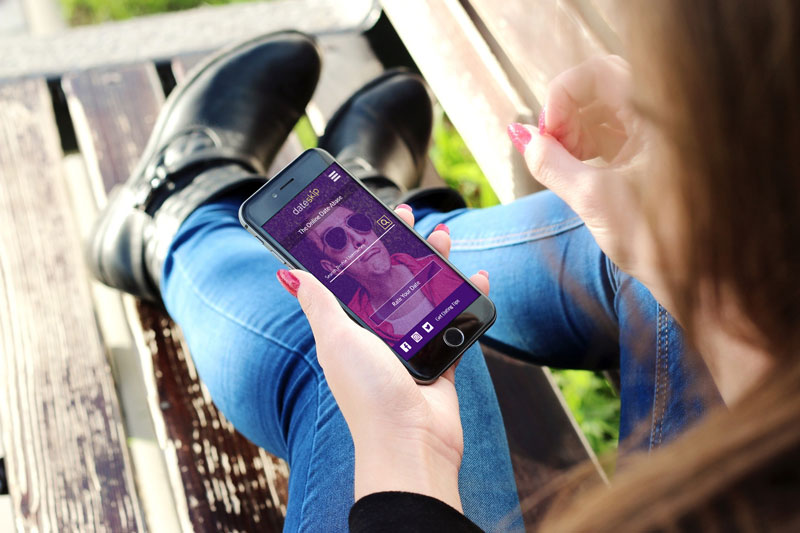 This is a brief explanation of the dating mobile App/Website hybrid we developed for this client. DateSkip is a hybrid between a what is considered a mobile app and a website because the developed platform is not a native mobile app but more like a regular website. However the website is completely oriented towards mobile devices and there is a special guide on how to make this website instantly accessible from the phone's quick start dashboard with all other app icons.The system allows any visitor to search or rate a date – an online username by which the person is registered on some of the well known dating social networks. The app also offers dating tips.
In the process of rating a date, the visitor is presented with sliders for ranking different character parameters, like "profile", "integrity", "social skills", "looks". If the same username receives more than one rating, then a statistical report will be generated for that username presenting the average numbers for each of the four parameters.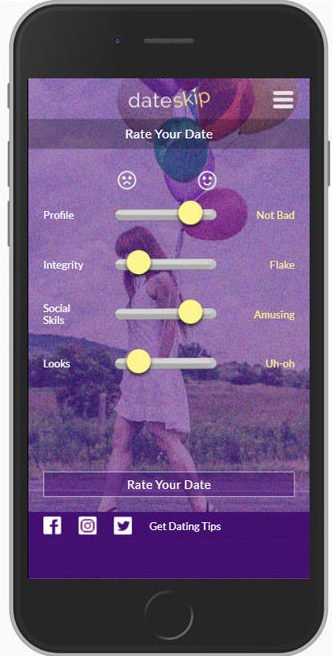 Like what you see here?
If you like what we have done for this client and you have something similar in mind, or maybe something a bit different, just drop us a message and start the discussion today. We'll be more than happy to help you achieve your digital success.
Start Your Project Now