Modern Website Development for AKA Music Studios, Australia
The development of a new and modern website for AKA Music was a fresh new project for NeaVizion for our valued long-term client Richard Lake and A-Sharp Studio from Sydney, Australia. We were delighted when we heard from mr. Lake that he is interested in creating a new website for his company AKA Music and he decided to award that project to NeaVizion. This meant further strengthening of our already good collaboration which includes several projects like the websites developed for mixingaudiopros.com, blog.mixingaudiopros.com, a-sharp.com.au, MPGA (in development), stevejamesproducer.com as well as all the hosting plus maintenance actions that NeaVizion is executing for Mr. Lake.
AKA Music website looks pretty unique. The main design idea is the skewed layout of the content sections, which was actually proposed by our client.
This sets aside the website from the majority of newly released websites and themes which usually present the content sections in the normal, horizontally bordered way.
Apart from the skewed layout feature, the website tries to be as minimal as possible, keeping content and media in focus, delivering the message to the website visitor without too much distractions. The website uses grey-scale filtered and original professional photos which add to the uniqueness of the AKA Music website.
NeaVizion is proud to be part of this project and have AKA Music website is the portfolio.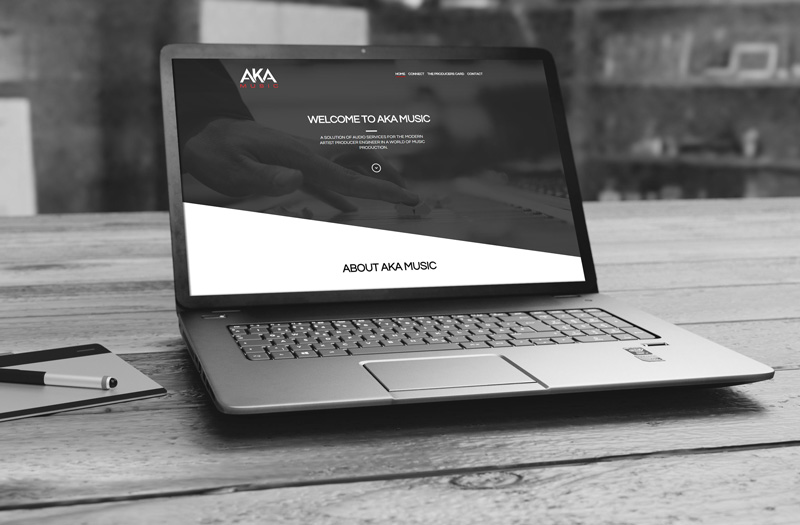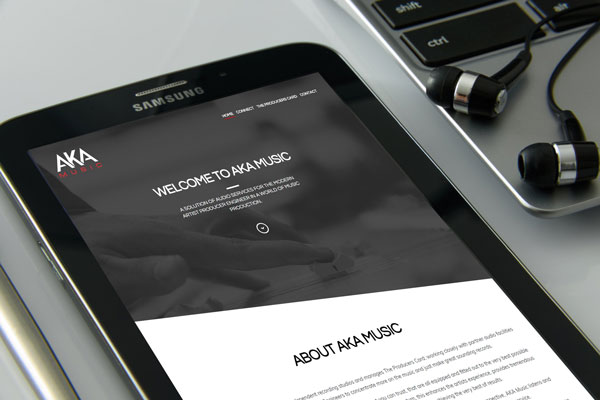 About AKA Music
AKA Music owns and operates independent recording studios and manages The Producers Card; working closely with partner audio facilities that allow Freelance Producers/Engineers to concentrate more on the music and just make great sounding records.
The goal is simple; provide professional facilities and services that you can trust, that are all equipped and fitted out to the very best possible level available whilst remaining cost effective for today's varying budgets. In turn, this enhances the artists experience, provides tremendous value for customers, and assists the Freelance Producer Engineer in achieving the very best of results.
Owned by industry professionals that are passionate and understand our industry from an international perspective, AKA Music listens and works closely with all Freelance Producer/Engineers to continually improve and develop our facilities and service.
In Our Client's Words
Very, very, very, very good. No changes or modifications from me. Let me send this to the Nick and Steve. Excellent work!
I've had a chat with the chaps and they all love the website.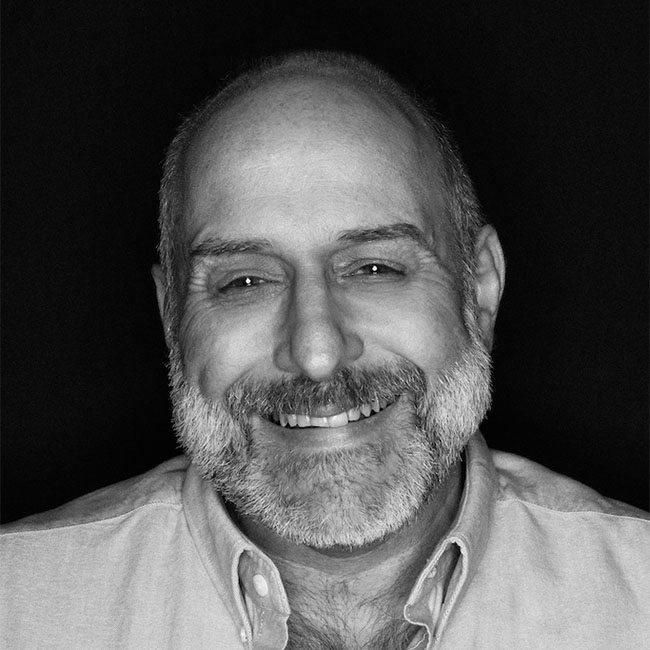 Richard Lake
Owner, AKA Music Pty Ltd
Like what you see here?
If you like what we have done for this client and you have something similar in mind, or maybe something a bit different, just drop us a message and start the discussion today. We'll be more than happy to help you achieve your digital success.
Start Your Project Now