WordPress Website for Mastering Studio from London, UK
Soundtrap Studios approached NeaVizion with a request for converting their Flash website into a new, mobile-friendly web presentation. We were happy to accept this challenge.
About Soundtrap
Jeremy Cooper at Soundtrap has 25 years experience arranging, editing and mastering. This experience enable him to analyse quickly and expertly, what your music requires to maximise its potential. Anything from a quick snip and eq, to rearranging and rebuilding mixes from original parts. This unique process will improve your music's chances of major label impression, radio play and hit potential.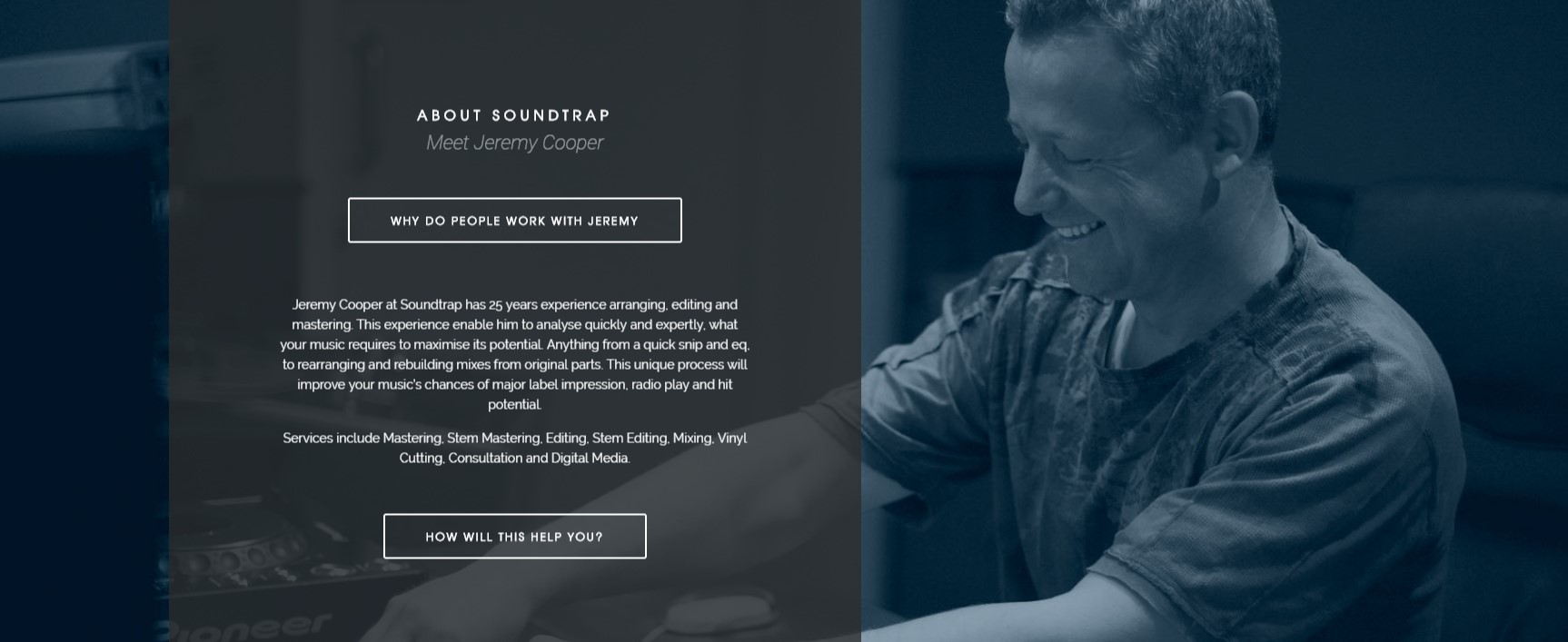 The Problem
The biggest issue that SoundTrap reported to us was the fact that their online presence was virtually invisible. One example was that if a possible client looks for "SoundTrap studio London" on Google nothings would come up, and even worse, some of the competitors websites may come up instead.
The issue was caused by the technology used while building the old website. The technology was Adobe Flash and as we all know today, Flash is not a good choice for building website any more. One of the main reasons for this is that search engines like Google cannot "penetrate" Flash to properly index website content, therefore nothing would come up on the Google organic search results. Flash also made the old website work very slow which deterred visitors and sometimes makes the browser freeze.
Another issue that the owner of SoundTrap studios reported was the inability to update the contents of the old website.
Then they have found NeaVizion!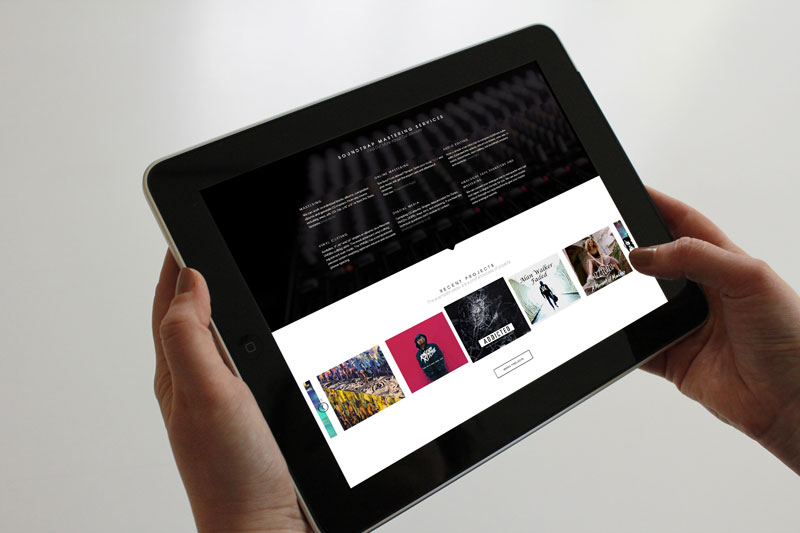 The Solution
NeaVizion provided a solution with a modern, mobile-friendly technology, which uses clean HTML5 code and proper Schema tags making the website easily crawl-able by the search engines.
NeaVizion proposed an ultra-modern look and feel for the new website, one which differs significantly from the old looks of the Flash website. How the client responded to this design can be seen by the Testimonial left below.
NeaVizion have built the website onto WordPress platform solving the issues of easy updates to the content that Jeremy previously had.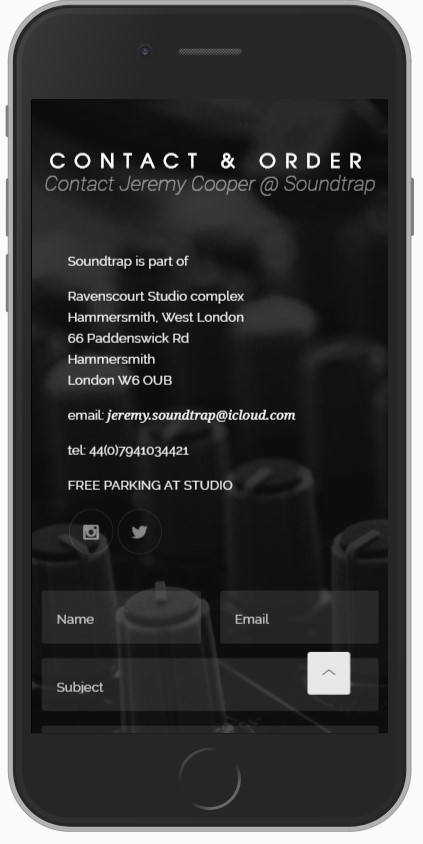 In Our Client's Words
This is really top class work, thank you!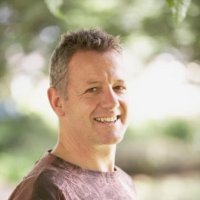 Jeremy Cooper
Soundtrap Studio Owner
Like what you see here?
If you like what we have done for this client and you have something similar in mind, or maybe something a bit different, just drop us a message and start the discussion today. We'll be more than happy to help you achieve your digital success.
Start Your Project Now