E-Commerce Website for Australian Knitwear Fashion Brand
This is another project made in partnership with our Australian partners PlanetHomepage. NeaVizion developed this e-commerce website for Vivian Chan Shaw fashion brand from Sydney, Australia. The project was based on a WordPress theme which was heavily customized to fit our client needs. The website included an Online Boutique section where all products will be displayed shown in their appropriate categories. Every product has it's own page with product description, product photos, pricing, sizing information and more. The system also integrated PayPal processing of the orders. The back bone of the e-commerce system is WooCommerce, the best WordPress e-commerce plugin now owned by Automattic.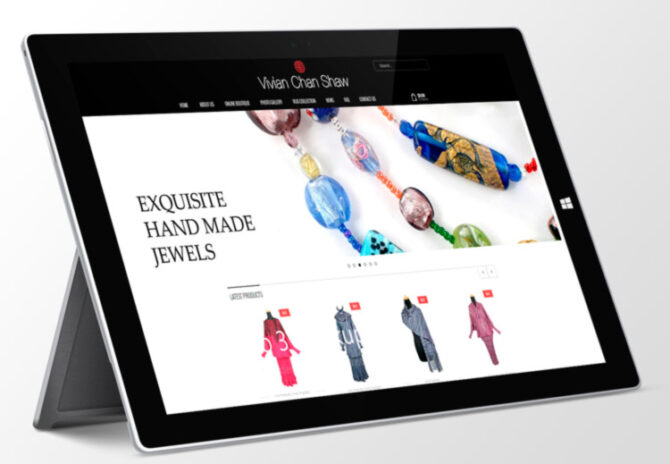 The website is based on responsive concept and also included modern looking layouts for About, Gallery, FAQ pages as well as for News/Blog page which lists their news and blog posts.
The updates and management of the website was taken over by our partners PlanetHomepage.
Briefly about Vivian Chan Shaw: From early elaborate pieces made in fabric, to the evolution of the artisan hand loomed knit garments, where the boundaries of craft and fashion are blurred, the Vivian Chan Shaw label has one of the world's most distinctive design signatures, where knitwear is explored with unprecedented depth and sophistication.
Like what you see here?
If you like what we have done for this client and you have something similar in mind, or maybe something a bit different, just drop us a message and start the discussion today. We'll be more than happy to help you achieve your digital success.
Start Your Project Now