From Flash to JavaScript Rich Website
This Flash to WordPress conversion project was one of the most demanding and challenging projects we ever had. The original Flash website included many animations and movements of the main elements making the website unique and really difficult to reproduce in HTML/CSS/JS environment. However after many days of hard work our developers managed to re-create this complex website from scratch.
One of the most challenging issues was to re-create all animations and keep the mobile-friendliness and responsiveness of the website.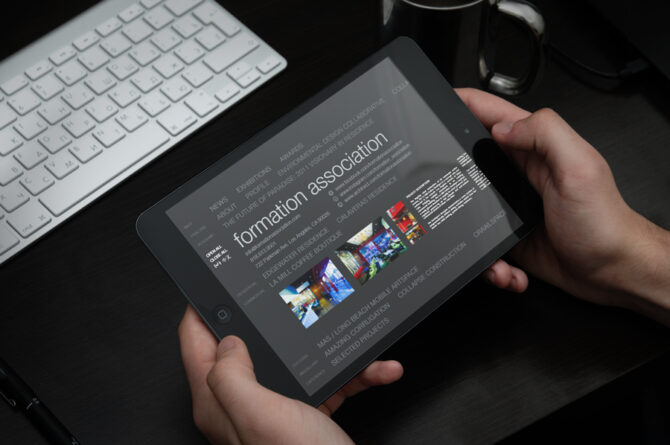 Feel free to visit the website and "play" with it. It's the only way you can experience the uniqueness of this website and feel the work we have done. We hope you will like it as much as we do!
Formation Association is an environmental design collaborative, integrating creative disciplines to intelligently reformulate the built environment and its relationship to broader ecologies.
A boutique design operation, Formation Association collaborates with multidisciplinary designers, engineers, architects, and artists, addressing a wide array of considerations conceptual, technical, and ecological…
Like what you see here?
If you like what we have done for this client and you have something similar in mind, or maybe something a bit different, just drop us a message and start the discussion today. We'll be more than happy to help you achieve your digital success.
Start Your Project Now