Modern Website for Jewelry Designer
NeaVizion was approached by Lee Ayers Jewelers from Wisconsin, USA with a request for help in their need to transform their online presence into a modern web presentation by re-designing the website for their Thomas Dailing Design team.
About Lee Ayers Jewelers
When it comes to beautiful jewelry, experience matters. Since 1985, Lee Ayers Jewelers has been offering a full range of services with an emphasis on quality jewelry, custom designs, and in-house goldsmith services.
Lee Ayers Jewelers are proud to have the talents of the Thomas Dailing Designs team as a part of the jewelry offerings. Their team can custom design a piece of jewelry that you can pass down through the generations.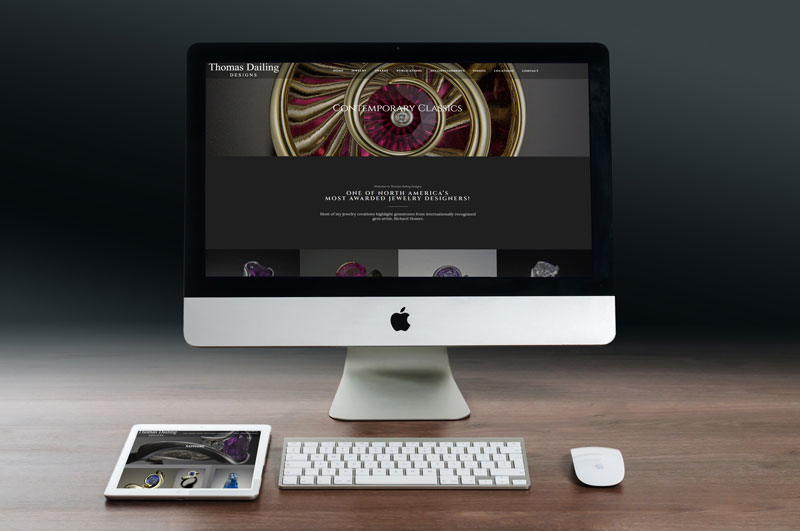 The New Look
NeaVizion was tasked with creating a brand new look which would suit and follow the level of expertise, beauty and art  which their brand already has making this task a serious challenge for NeaVizion team.
Over a period of one month with constant coordination with the Client, NeaVizion delivered a brand new look and layout of Thomas Dailing Designs website. The new look was quite different from the standard bright looking websites by using dark grey shades which then gave main focus to the brilliant pictures of jewelry that Thomas Dailing team was designing.
The jewelry products and designs were separated in several categories and each category has its own modern looking gallery. The gallery also includes a photo of the raw material used in creating these pieces of jewelry art.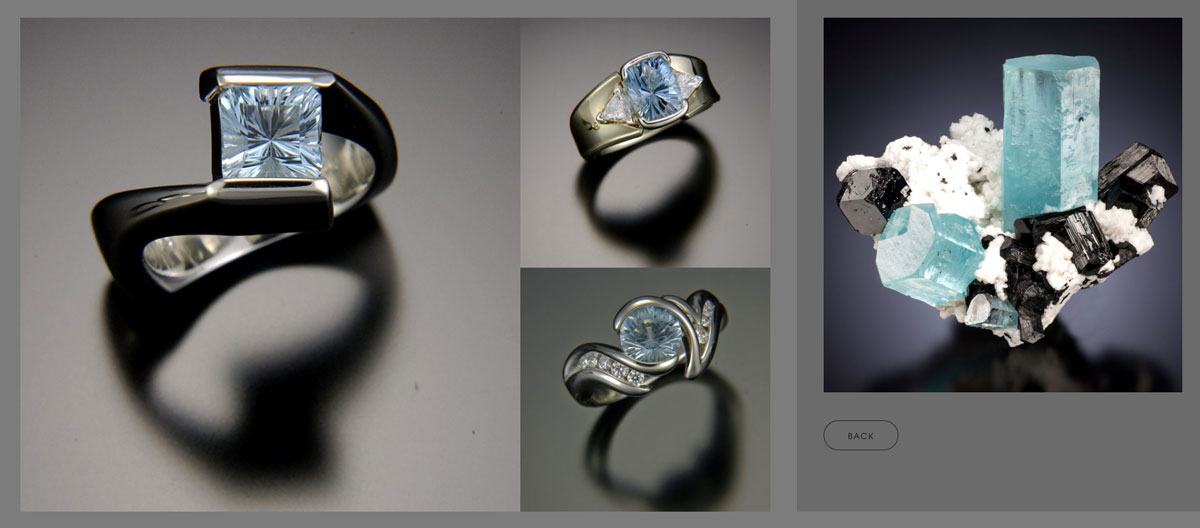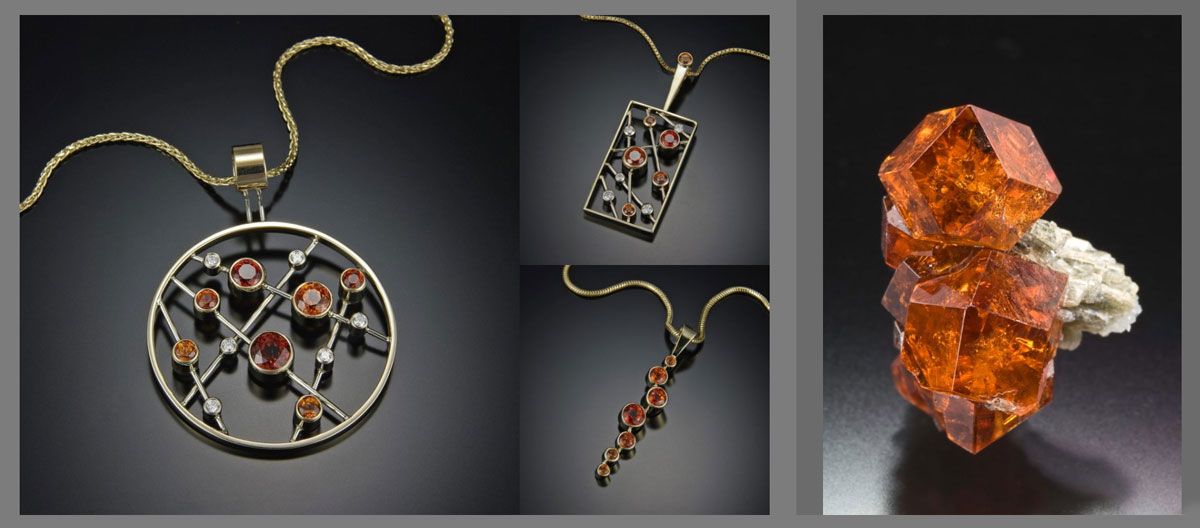 In Our Client's Words
We are so excited with your work, the page is wrapping up masterfully. I am so proud that my creations are being so wonderfully shared with the world through your artistry!
Thomas Dailing
Lee Ayers Jewelers
Like what you see here?
If you like what we have done for this client and you have something similar in mind, or maybe something a bit different, just drop us a message and start the discussion today. We'll be more than happy to help you achieve your digital success.
Start Your Project Now