Newsletter Design for Canadian Residential Interior Design Firm
This project is an ongoing partnership between NeaVizion and McGill Design Group from Toronto, Canada. NeaVizion has been tasked with designing and programming both McGill and Plum Furniture monthly newsletters which are sent to their subscriber base. The newsletters are HTML5 based and are mobile-friendly and responsive. This is an partnership which started in December 2013 and is still ongoing!
Briefly about Plum Furniture: Plum is a division of McGill Design Group Inc., a full service residential interior design firm specializing in luxury homes. Their signature style is modern simplicity firmly grounded in the classics. Their hallmarks are clean lines, classic proportions, exceptional quality and a relentless pursuit of excellence. Plum Furniture is unique and understated, combining gracious elegance with contemporary lines.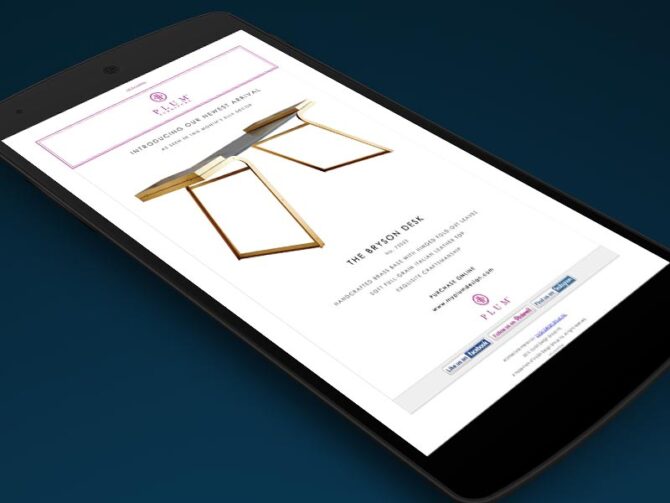 Like what you see here?
If you like what we have done for this client and you have something similar in mind, or maybe something a bit different, just drop us a message and start the discussion today. We'll be more than happy to help you achieve your digital success.
Start Your Project Now