LaCalifornienne was born in 2016 by Courtney Ormond and Leszek Garwacki. LaC offers customized watches for men and women, that seamlessly blend the very best of vintage with contemporary styles.
LaCalifornienne watches take much pride in their beloved vintage pieces, sourcing, servicing, refinishing the watches to a factory standard, and they're backed by a lifetime warranty on the dial and a two-year warranty on the movement.
LaC was also featured in Forbes Magazine.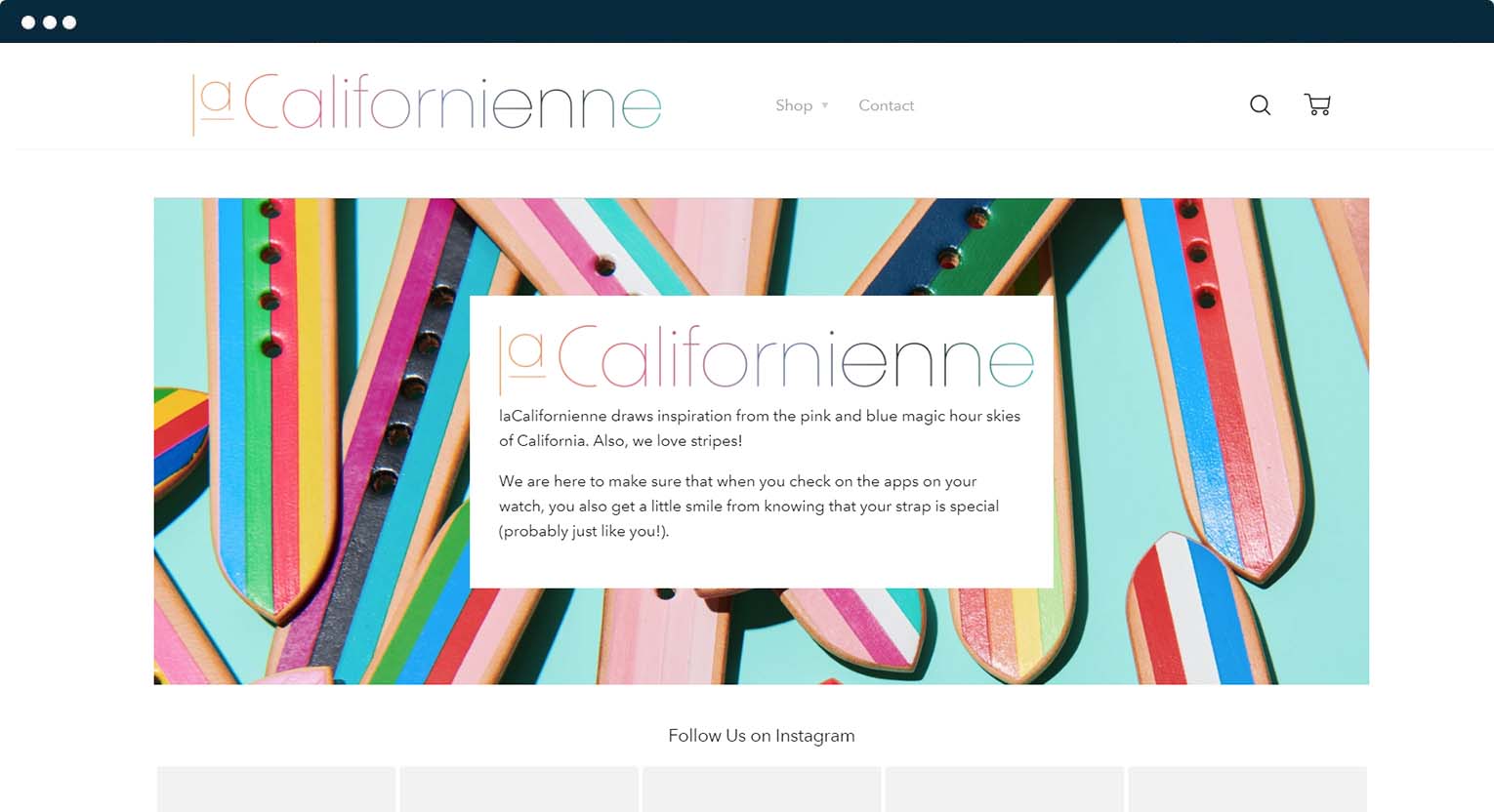 The Challenge
LaCalifornienne has operated a website utilizing the Shopify platform for a few years. With advancing technology and the need for custom functionalities, LaCalifornienne needs to reimagine its website and possibly move out of Shopify to get more freedom in customizing, while also aligning with the modern trends, new e-commerce standards, and functionalities which will provide them with tools to achieve the goals of the business and the target audience.
LaCalifornienne has approached NeaVizion to design and develop a new website with a specific need to have full ownership of their e-commerce website and have an option to register watches purchased online and also in real-world shops. The functionality would allow the watch owner to enter the serial number and register their watch in the LaC system.
Provide a possibility for registration of a personal client account for the needs of registering a product purchased through the other channels like physical stores. The client can register a purchased product which will then be tied to their user account. LaCalifornienne will have a full view of this data. The entered data will not be related to the actual products sold online in any automatic database relational way. This will simply be an interface for the client to have an option to register a physically received product, and for LaCalifornienne to have a full overview of the registered products.
LaC also requested an interactive google map that will show all available "stockist" or LaC dealers worldwide.
Among the other functionalities requested by LaC ware that they needed a completely tailored Invoice design that would fit well with their branding. They also requested filtering options on the Product category pages.
The Solution
NeaVizion programmed a new website for the specific needs of LaC. We have developed a WooCommerce based website, with a completely customized style and layout which worked well with the colorful branding that LaC has.
NeaVizion developed new functionality for the WooCommerce website where the clients of LaC will be able to register their watches. The registered watches were then saved into a database and the LaC admin was able to log in and see all registered watches, their serial numbers, client info, store location, etc.
We have also integrated a commercial plugin that allows the generated Invoices to be fully customized in terms of design, layout, and field positions.
NeaVizion brought together all custom requests made by LaC and delivered a solution that answered all of them and even exceeded the requested functionalities. We have prepared an online demo website for LaC to see and test before going live.
The Shopify Project
While the development of the new website was ongoing, LaC continued to sell through their Shopify Store.
Considering that NeaVizion is a Shopify Partner, our cooperation continued there and we have provided customization services on an ongoing basis. The services included adding new pages, menus, product categories, and collections, customizing the layout of the commercial theme they were using.
In Our Client's Words
We are definitely happy with the work! Thank you.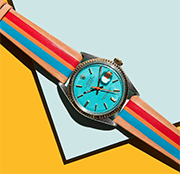 Leszek Garwacki
Co-Founder, LaCalifornienne
Like what you see here?
If you like what we have done for this client and you have something similar in mind, or maybe something a bit different, just drop us a message and start the discussion today. We'll be more than happy to help you achieve your digital success.
Start Your Project Now