Toby Govan is an artist and stone sculptor from Spain. He was born in Scotland but his family moved to Spain and from the age of six, he integrated totally into Spanish society.
Over a period of six years, he was sponsored by Sam Benady (Sammer Gallery, Puerto Banus, Spain) and Sandra Billington (S.B. Interiors, Marbella, Spain). This allowed him to flourish as an artist.
There are sculptures of Toby Govan in Spain, Germany, France, United Kingdom, United States and many other countries around the world. His latest masterpiece, "In Your Arms", weighs three and half tons and took him eight months to create.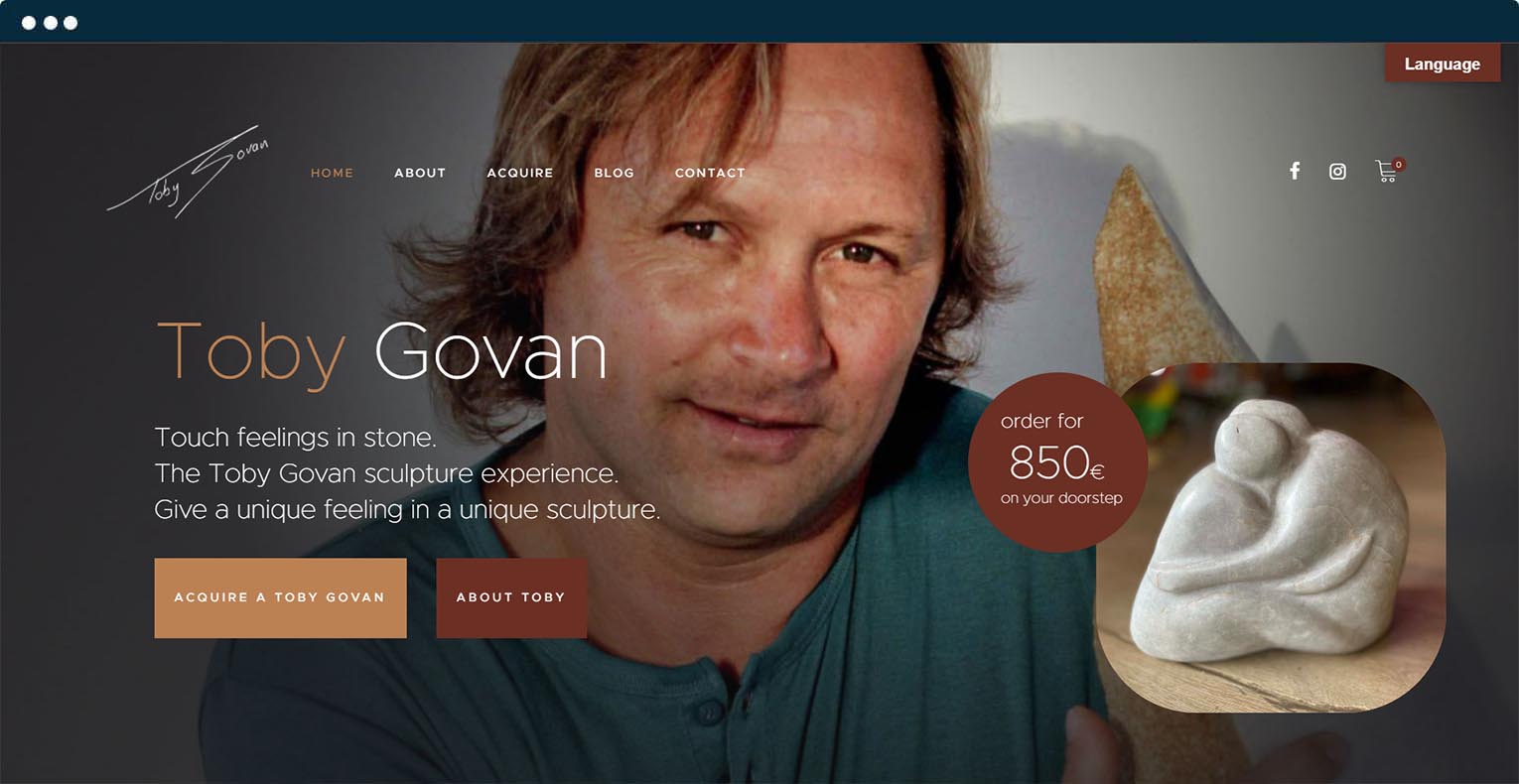 The Challenge
Toby Govan has been our client since 2013.  NeaVizion has developed several websites for Toby Govan, including the website for his sculptures, and two websites for his coaching business.
Toby approached NeaVizion once again, this time with a request to develop an e-commerce website with which he could sell his artworks online.
The platform was to be designed following contemporary web design guidelines, his sculptures presented as e-commerce products, and each product showcased with its own specific gallery of pictures, and attributes, such as dimensions, weight, and material. As for the selling process of the products, it was required that the system can process credit cards by using Stripe and PayPal. Also, the system should be able to calculate shipping prices and add the required tax on top of the sculpture pricing.
As an extra service and on a longer basis, Toby also requested Digital Marketing Services from NeaVizion to boost brand awareness and conversions.
The Solution
NeaVizion developed an e-commerce website answering the specific needs of our client. We have developed a modern website with an artist edge to it. The website was carefully designed with an earthly color palette of brown, red, and yellow. The UI was designed to be fully mobile-friendly, responsive, and adapted for different screen sizes and different devices.
Each product (sculpture) was presented with a set of descriptive blocks which included the product's dimensions, weight, and material, a photo gallery, and its own "making of" process presented with evolving pictures.
The system also enabled the seller to add tax and shipping costs to its products. We have also enabled the option for the buyer to choose whether they want to pay through Stripe or PayPal processing systems.
NeaVizion will also provide Google Ads PPC services and Social Media Ads, as well as branding, creative, analytical, and consulting services in one Digital Marketing Package.
In Our Client's Words
Since I've started working with NeaVizion they helped me with everything I have needed related to websites, better and more effective than any local shop… I trust NeaVizion and they became my friends!!!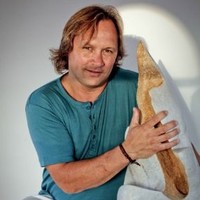 Toby Govan
Artist, Sculptor, Coach
Like what you see here?
If you like what we have done for this client and you have something similar in mind, or maybe something a bit different, just drop us a message and start the discussion today. We'll be more than happy to help you achieve your digital success.
Start Your Project Now